Cauldron & Hive Honey Bee Rattle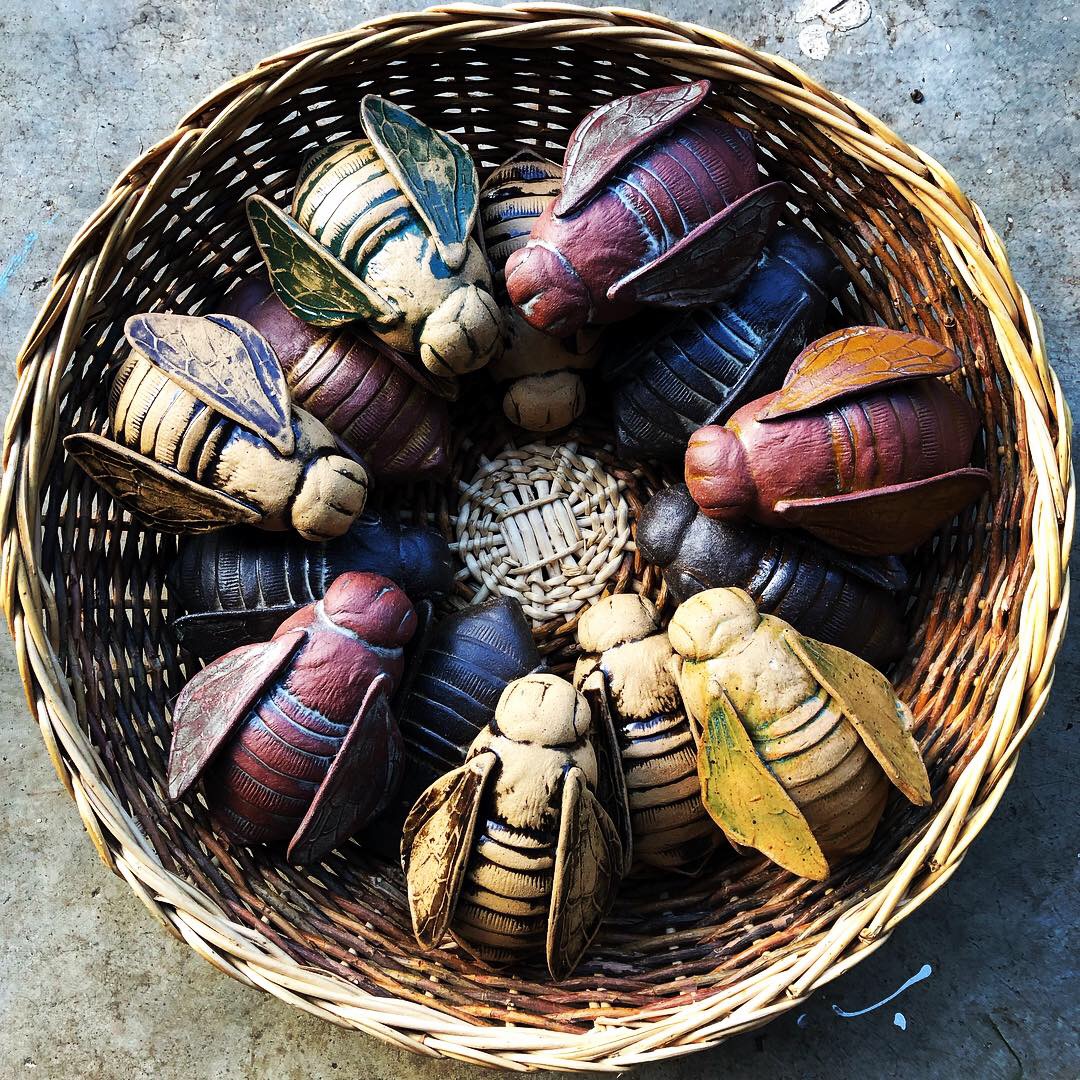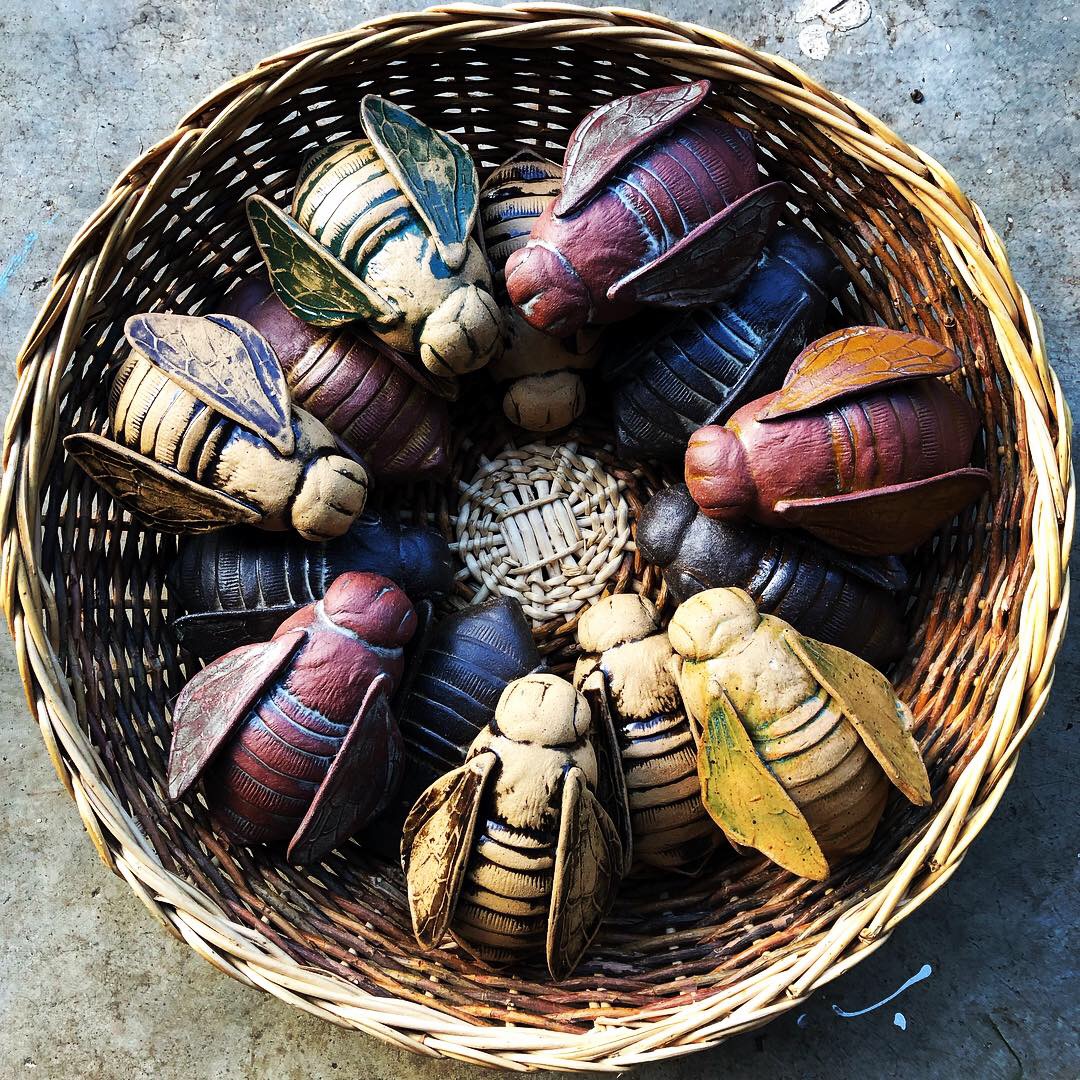 Cauldron & Hive Honey Bee Rattle
sacred tools for witches and mystics.
i'm a bee priestess and i tend the apiary and commune with the honeybees. I've engaged in this witchcraft for many years now and currently have three hives, including one top bar, in my lush and savage herb, botanical and dye gardens.
i love these wild and free beings and honor them by creating a shamanic, witch work, mythstream, songline, dreamtime tool and talisman for your altar and practice. these clay sweeties have a wiped back glaze accent and are about palm size, approximately 5 inches long by 4 inches wide. these babies aren't too precious or delicate and once you have a good grip on your honeybee, you can give it a real good shake (just be careful of its wings!). each unique honeybee has a different tone or sound, depending on the amount and size of rattle material (tiny bits of reclaimed clay from carving and hand building other pieces). rattles are great instruments to break up stuck or imbalanced energy in the body by shaking them over the transforming areas. and these beauties make great gifts as well.
*if love strikes you, let it rattle your bones. and if it kills you, so be it. for death is always invited in the presence of beauty.* ~ r.m. drake
please regard shop policies before purchasing. thank you!