I Forage ~ You Gather Box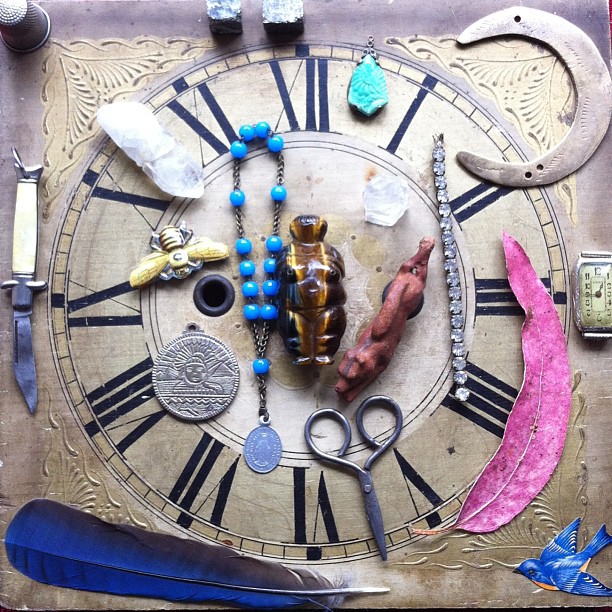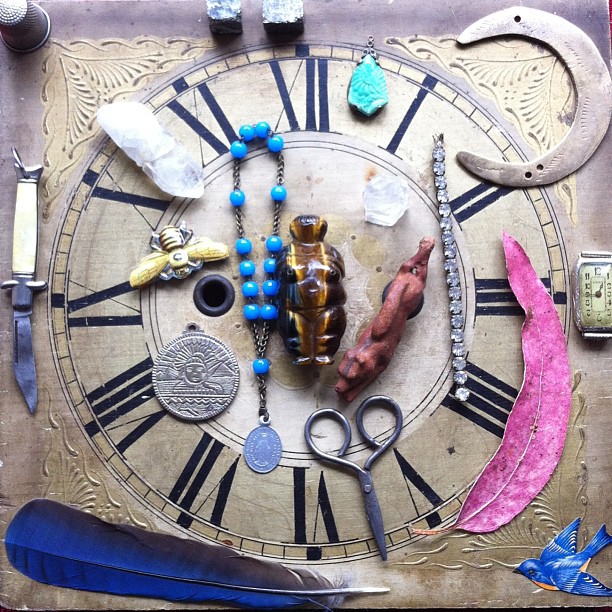 sold out
I Forage ~ You Gather Box
"I don't know what you are going to do," said Pippi, "but I know I can't lie around and be lazy. I am a Thing-finder, and when you're a Thing-finder you don't have a minute to spare."
"What did you say you are?" asked Annika.
"A Thing-finder."
"What's that?" asked Tommy.
"Someone who hunts for things, naturally. What else could it be?" said Pippi.
"The whole world is full of things and somebody has to look for them. And that's just what a Thing-finder does," she finished.
"What kind of things?" asked Annika.
"Oh, all kinds," said Pippi. "Lumps of gold, ostrich feathers, dead rats, candy snapcrackers, and tiny little screws, and things like that."
-from Pippi Longstocking, Astrid Lindgreen
i am offering I Forage ~ You Gather Winter Loot Boxes…because I am a Thing-finder!
don't worry, I won't send you any dead rats in the mail!
but what I will send you is a magical, muse inspired, random mass of fantastic oddities from my vast cache of amazing goodness, for you to do with as you please! my collections over the last 30 years have run the treasure gamut from awesome bric-a-brac to extraordinary knick-knacks and beyond. i have accumulated heaped drawers, bulging chest, stuffed boxes and cases full of curiosities. the cornucopia of whatnots I usually include in my magical muse loot boxes can be used in a myriad of ways… in your sacred altar building, in your recuperative Make-to-Mend projects, in your imaginative styling, excellent decoration and haute designs, in your wondrous displays, vivacious vignettes, and howling curated spaces. these assembled items can be gifted, hung up, worn, dangled, displayed, burned!, washed, eaten!, and so on and so forth. i have stashed away so many little baubles and trinkets over the years that it is now time to share the squirreled stockpile with you! a surprise treasury of adornments and embellishments will arrive at your door,boxed just so for you to excitedly unwrap and take in with all your anticipatory senses. i do my best to cover my odds-n-ends bases and if I can represent earth, air, fire, water, and spirit, I will. you can expect your muse packet to hold a swarm of a little of this and bit of that and a deluge of love and thoughtfulness. yes, it is a random flock of goodies you will get and no, you won't know what slew of trifles and peculiarities will float in, but it will be exhilarating, i can guarantee that!
boxes sent priority mail in the u.s.a. shipping included.
Small $50
Large $100