Cauldron & Hive Mother Mary *Holy Smokes* Pipe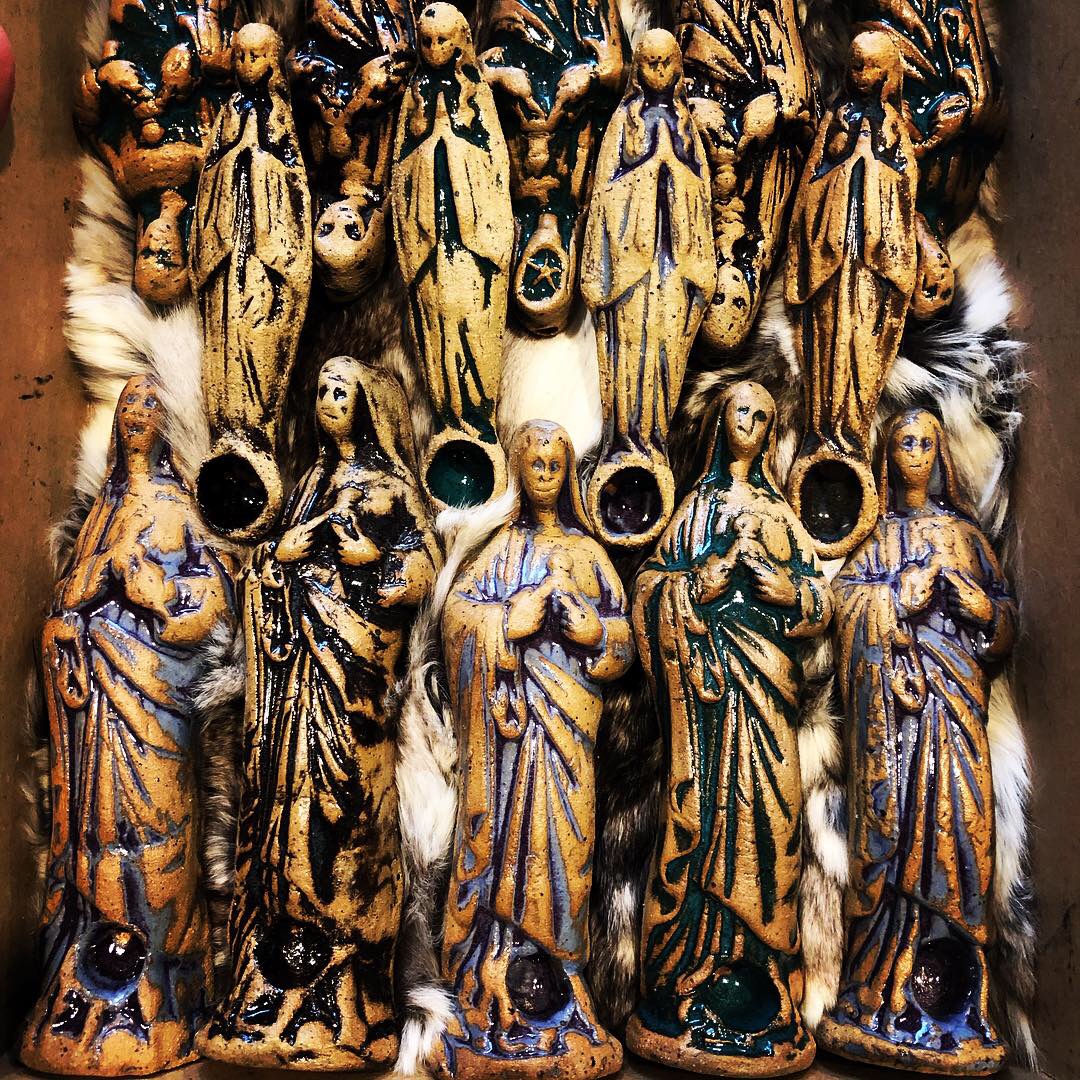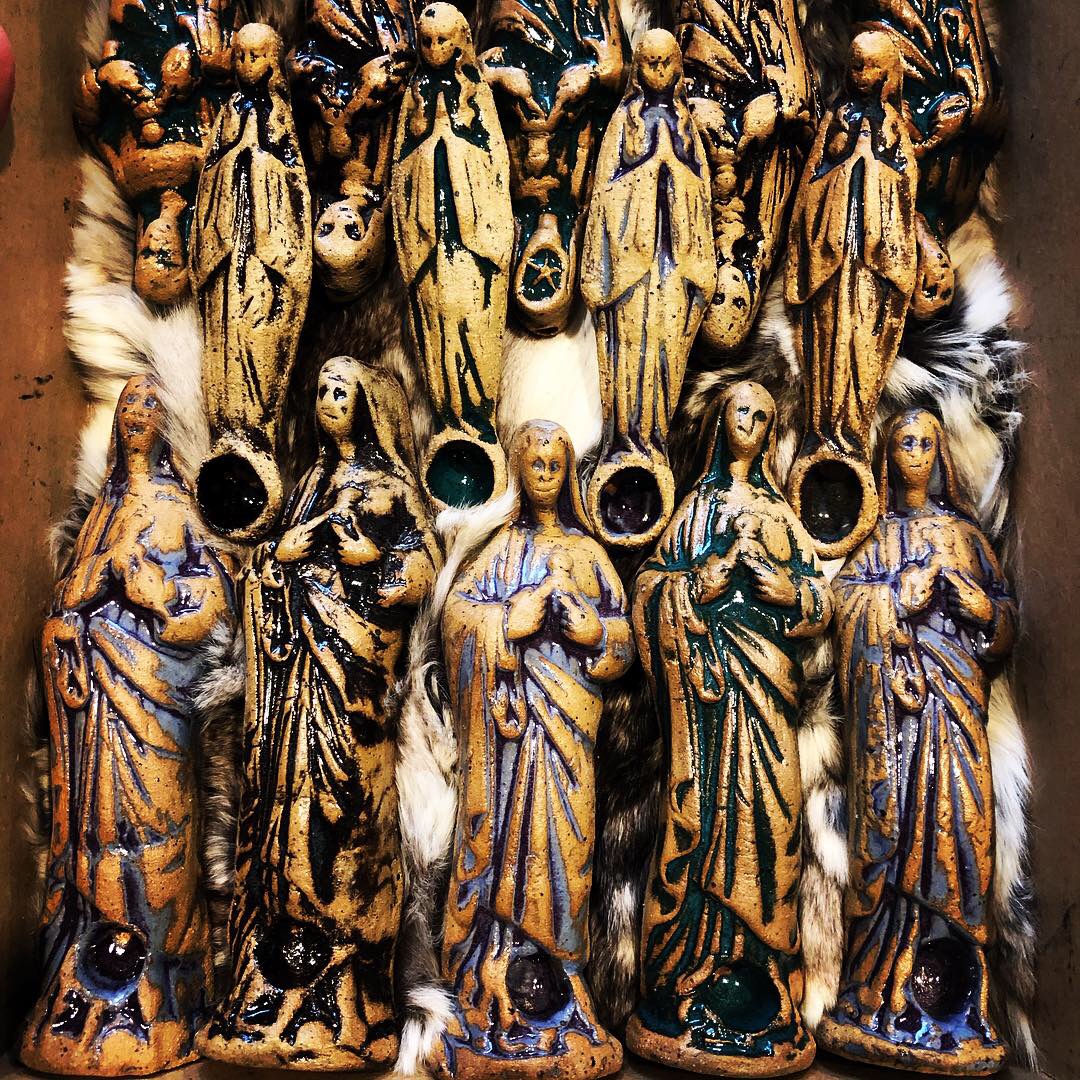 Cauldron & Hive Mother Mary *Holy Smokes* Pipe
sacred tools for witches and mystics.
Holy Smokes, Mother Mary simple no carb pipes for your Plant Medicine needs. both sizes are hand crafted using a vintage mold with hand formed bowl. glazes are wiped back to reveal details. loving Her and i think you will too. she measures 3.5 inches long for the small size and almost 5 inches tall for the large size. the large size does have a flat bottom and can stand, albeit carefully, when not in use. both sizes are easily pocket stashable and when you order from this lot, the unique one meant for you will find Her way to you!
please read shop policies before ordering, thank you!