Cauldron & Hive ELECAMPANE Root Talisman Carving & Ancestral FEAST Experience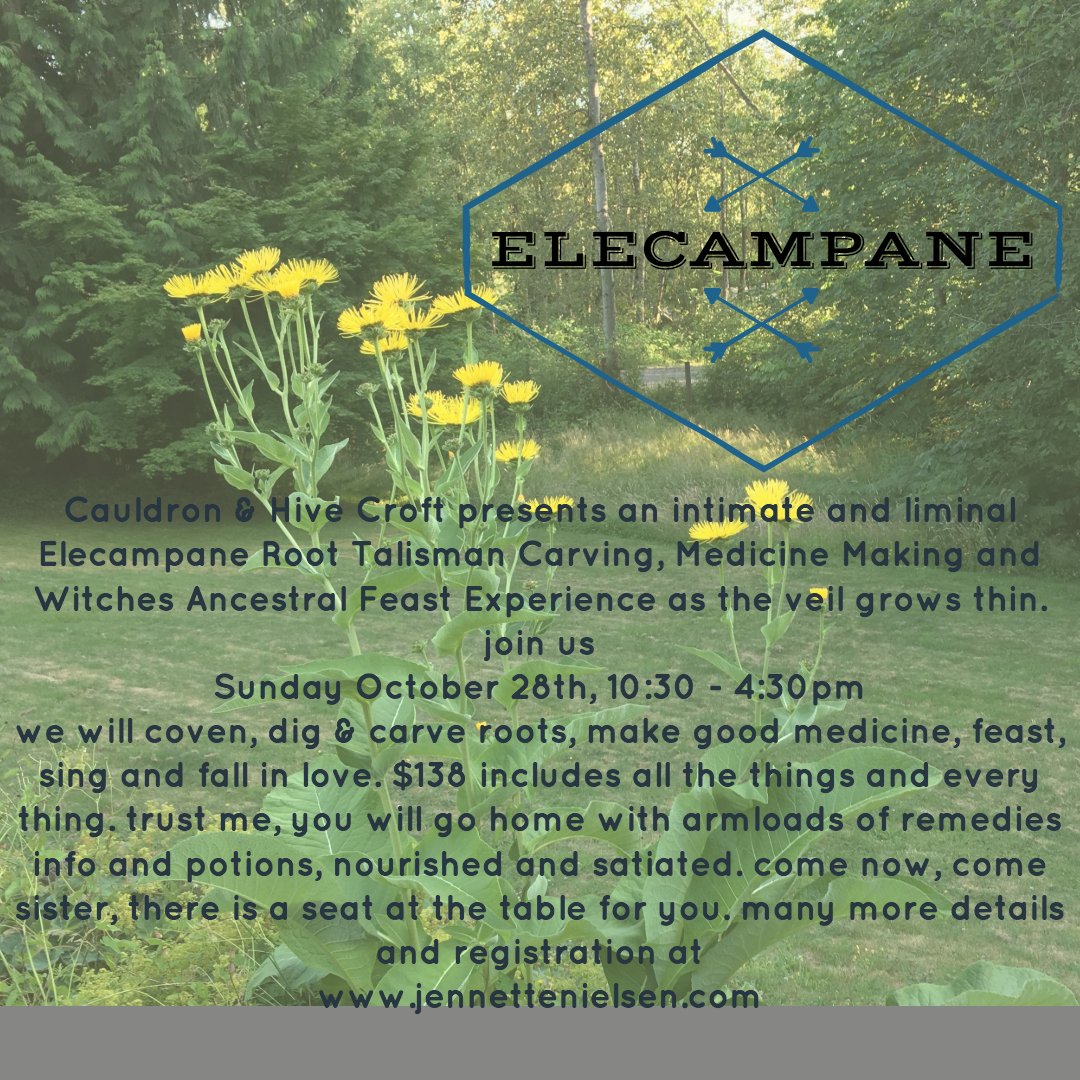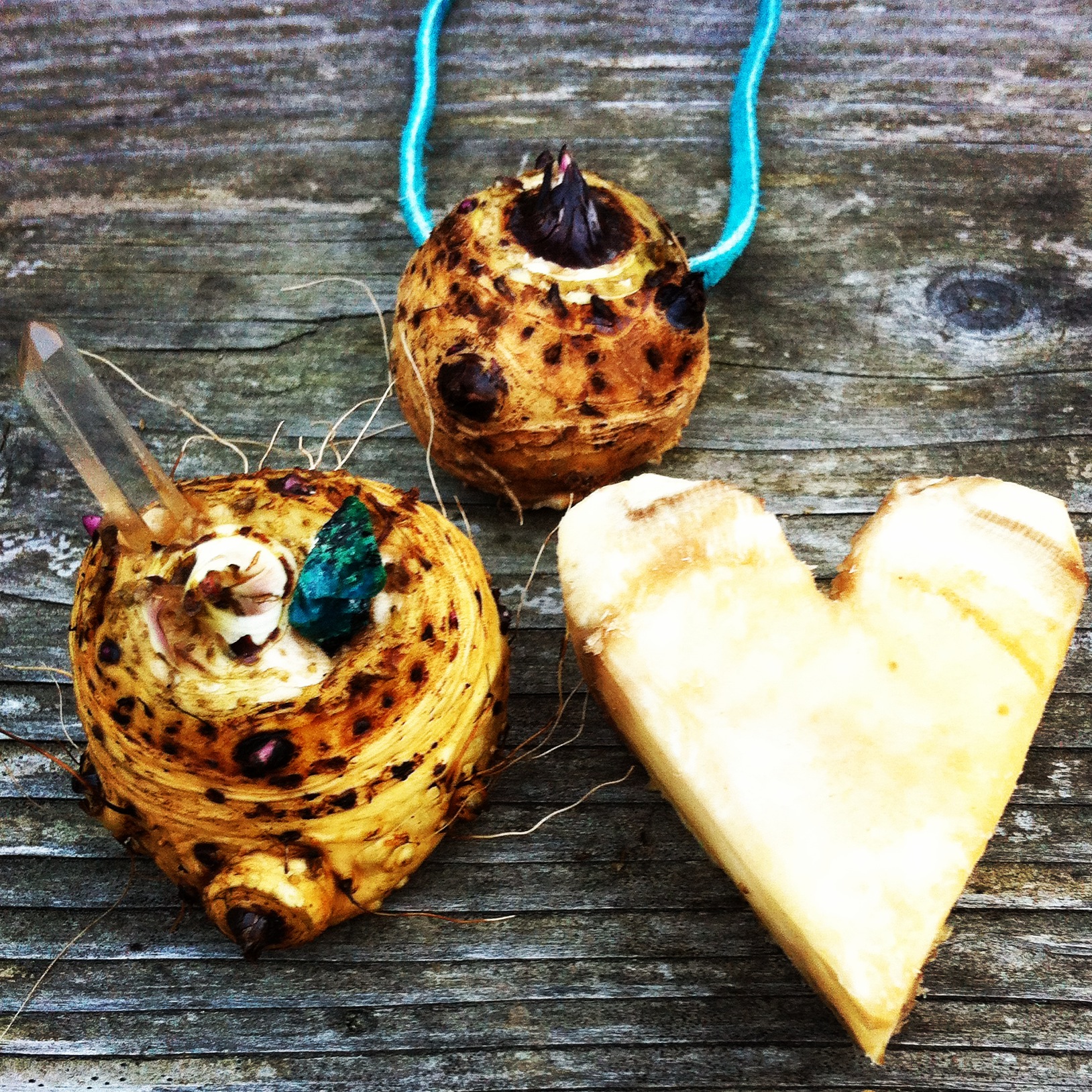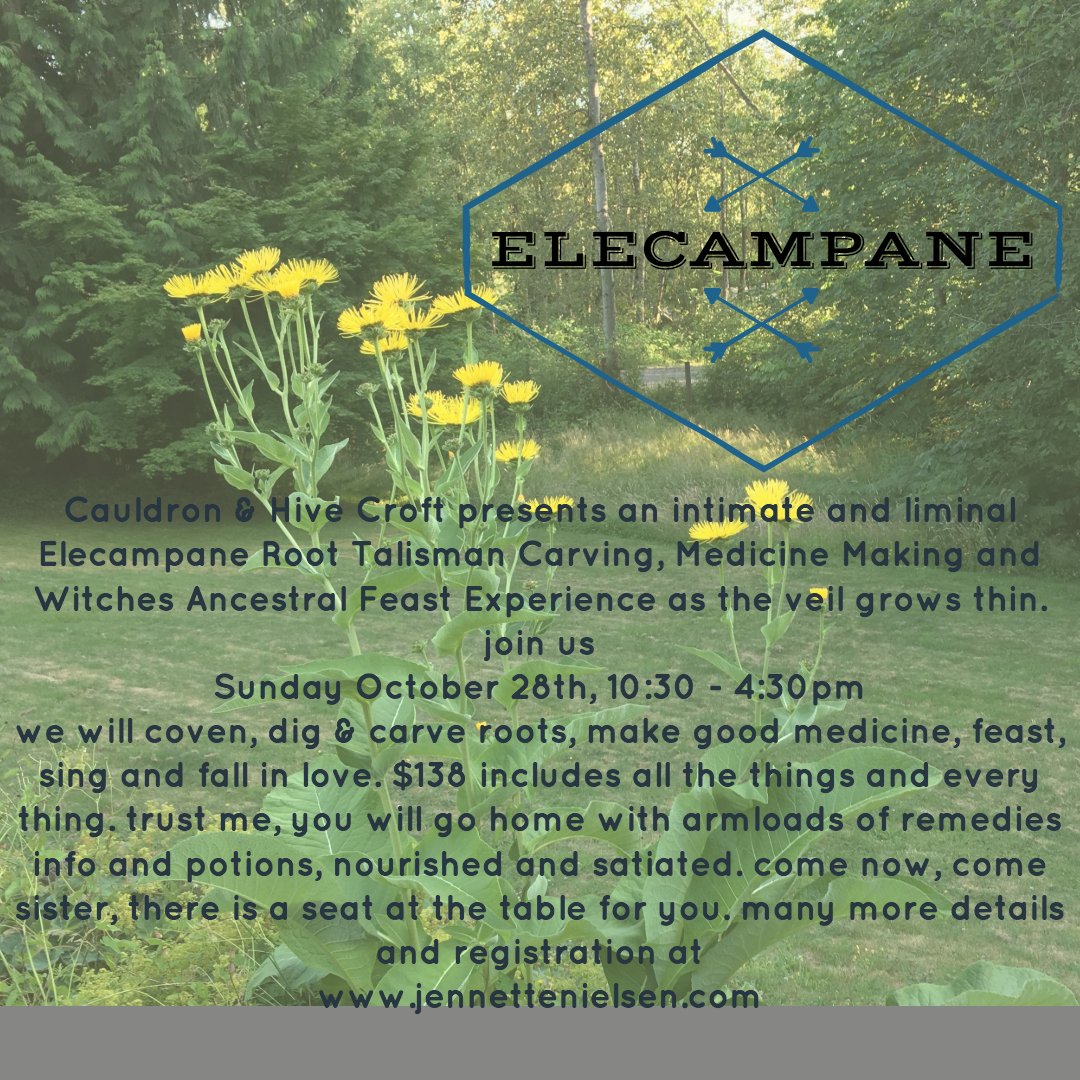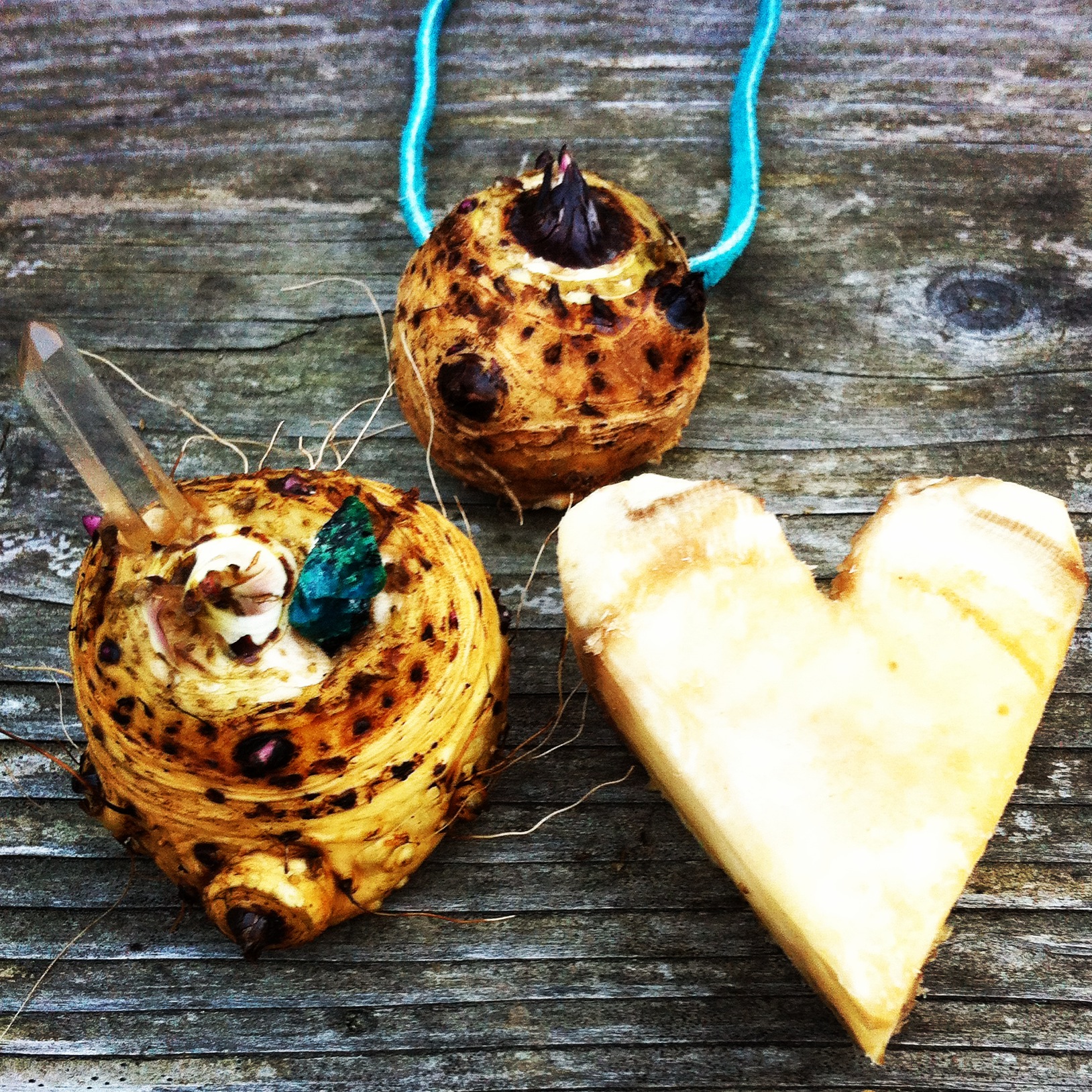 sold out
Cauldron & Hive ELECAMPANE Root Talisman Carving & Ancestral FEAST Experience
i am elated to host this women's autumnal offering on the land, at my Croft (croft, technically speaking, is a "tenant run farm" and although this is not quite a farmette, croft is the closest descriptor for a wild witch like me, with honeybee apiary, herb and flower gardens, edible landscape, botanicals, and flora and fauna for dye work, basket making and witch craft.), Cauldron & Hive Croft, where i spend most of my time doing witch work: bee priestessing, tending the earth, creating art, planning womens gatherings, and cobbling together my simple life.
i am calling in the witches this is meant for. this is an experiential invitation to not only come and learn by observation but also get your hands in the earth and participate in the activities of Croft life. our day will be FULL: full of making, information, feasting, learning and loving. rain or shine, together we will dig elecampane root, carve talismans, make copious amounts of medicine, feast while adoring our beloved ancestors at the approach to Samhain, sing and make merry. you will leave nourished and satiated at the end of the day with handfuls of a variety of elecampane medicines, carved root talismans, a fat info packet, seeds, treasures and full happy belly. lunch and dessert are provided as well as all supplies and accoutrement. you just need to show up with appropriate outdoor and indoor clothing, with any ancestral offerings, photos or amulets you desire, and a willing open heart. its going to be so lovely.
space is limited as i will not overpack us in my humble casa. i want us to be cozy but not cramped. we will be outdoors for digging, inspecting, and washing our roots, in my garage studio for some of the processing, and indoors most of the time to make medicine, feast and coven. so if this calls to you, registration is open now and you can jump over to the shop to make your purchase. i will send you an email, including my address (i am about 35 minutes north east of seattle), with more info to help you enjoy the day (like bring socks or slippers for indoors) once you are registered. please contact me with any questions. and i look forward to being with you as the veil grows thin.
PLEASE BE SURE TO DOUBLE CHECK YOUR EMAIL IS INCLUDED IN YOUR ORDER! THANK YOU!
*refunds will not be granted unless the spot can be filled, fyi, thank you for understanding.