Cauldron & Hive Clay Sacred Heart Rattle Necklaces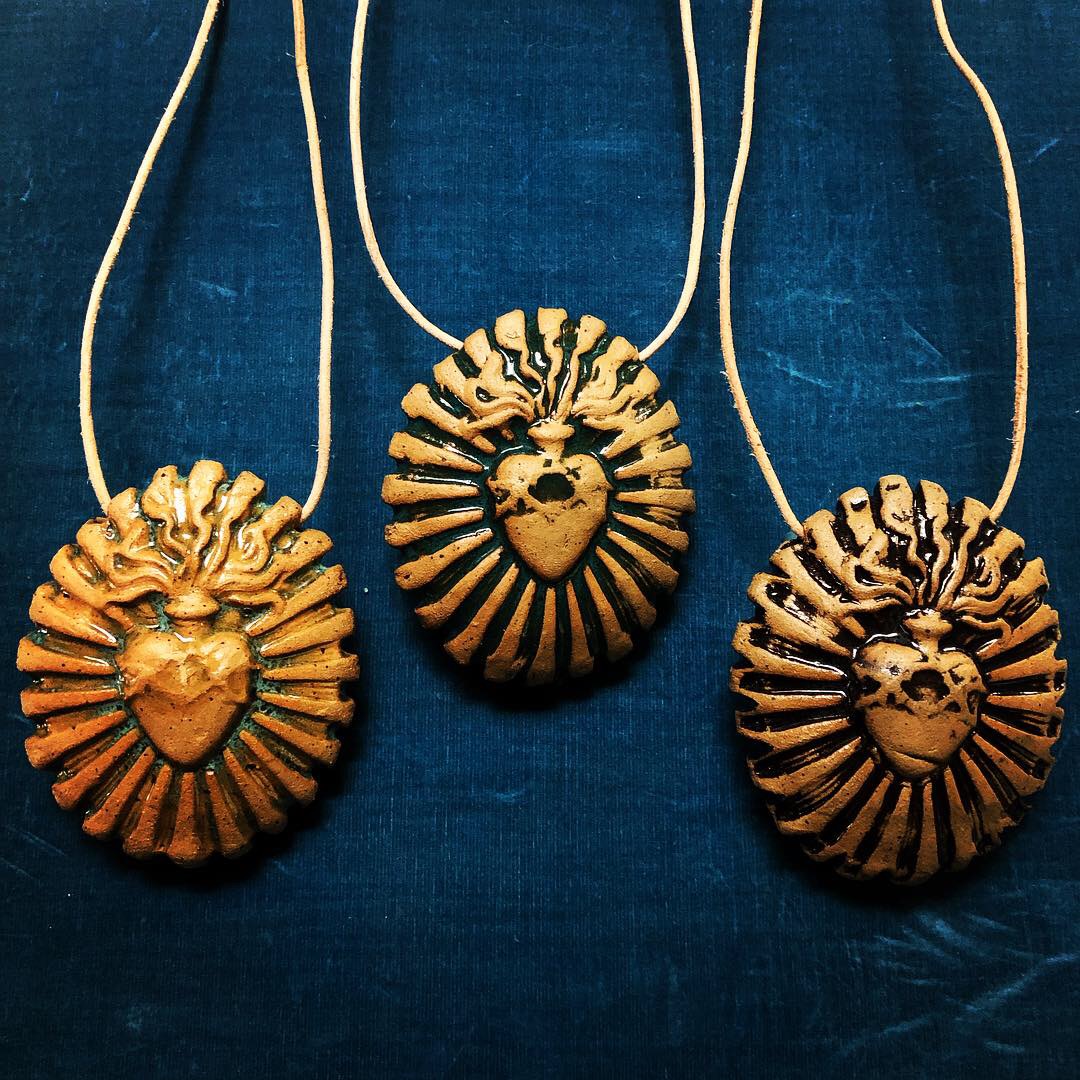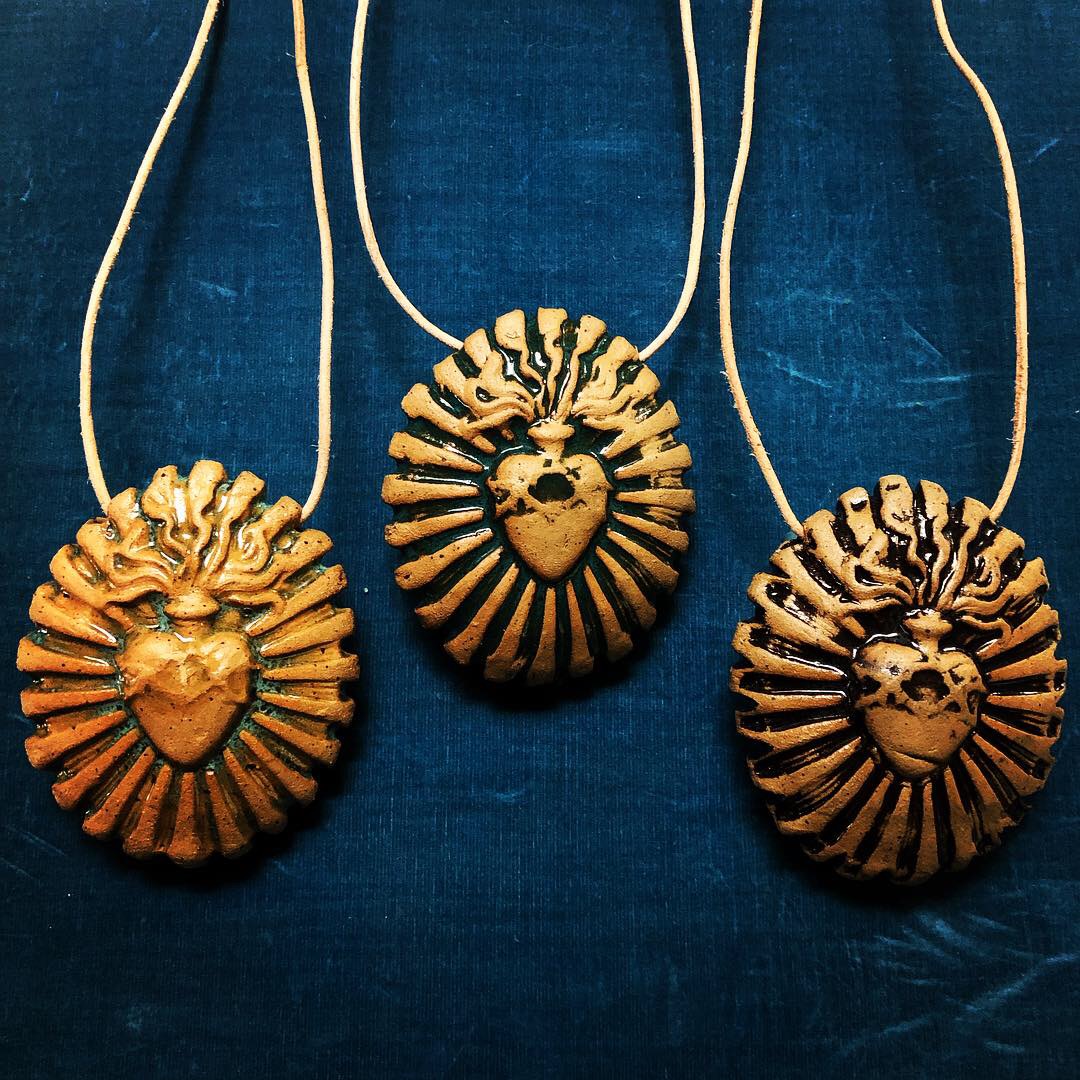 Cauldron & Hive Clay Sacred Heart Rattle Necklaces
sacred tools for witches and mystics.
a small double sided pocket size sacred heart rattle NECKLACE for your practice and purpose. makes a lovely gift and hangs over your heart space on an approximately 27 inch leather cord. this rattle is a sweet reminder to myself of my dear grandmother and all her deep love, kindness and tenderness. if i am any day, half as compassionate, i will be ok. maybe it will remind you of some sweet memories too...
i offer you a shamanic, witch work, mythstream, songline, dreamtime tool and talisman for your altar and practice. these sweeties measure approximately 3 by 2.5 inches rattles are great instruments to break up stuck or imbalanced energy in the body by shaking them over the transforming areas. try it, you'll like it.
the one of each type/color meant to be yours will be intuitively chosen for you.
*if love strikes you, let it rattle your bones. and if it kills you, so be it. for death is always invited in the presence of beauty.* ~ r.m. drake
please regard shop policies before purchasing. thank you, friend!