Cauldron & Hive Goat Horn Posie Pendant Necklace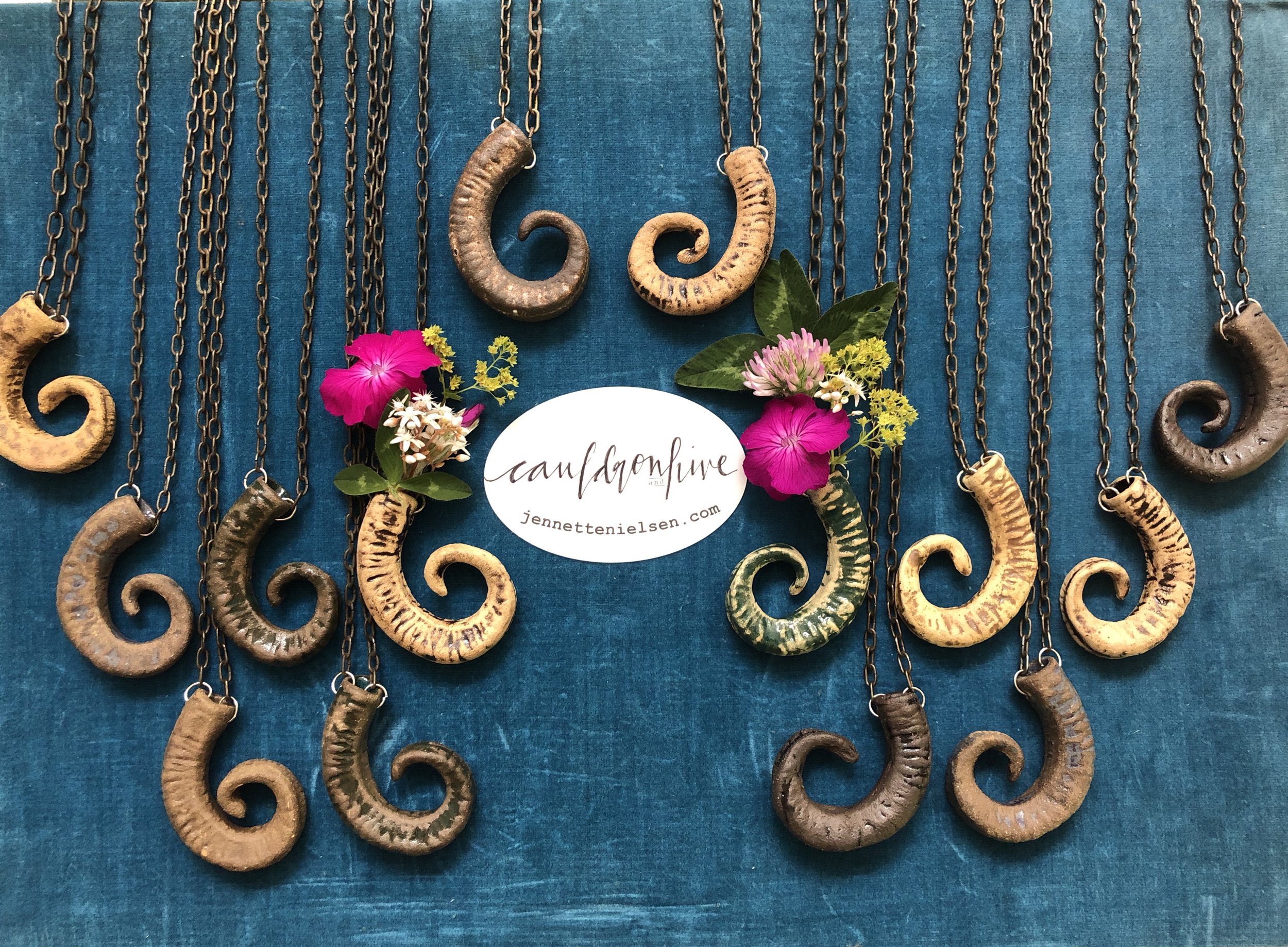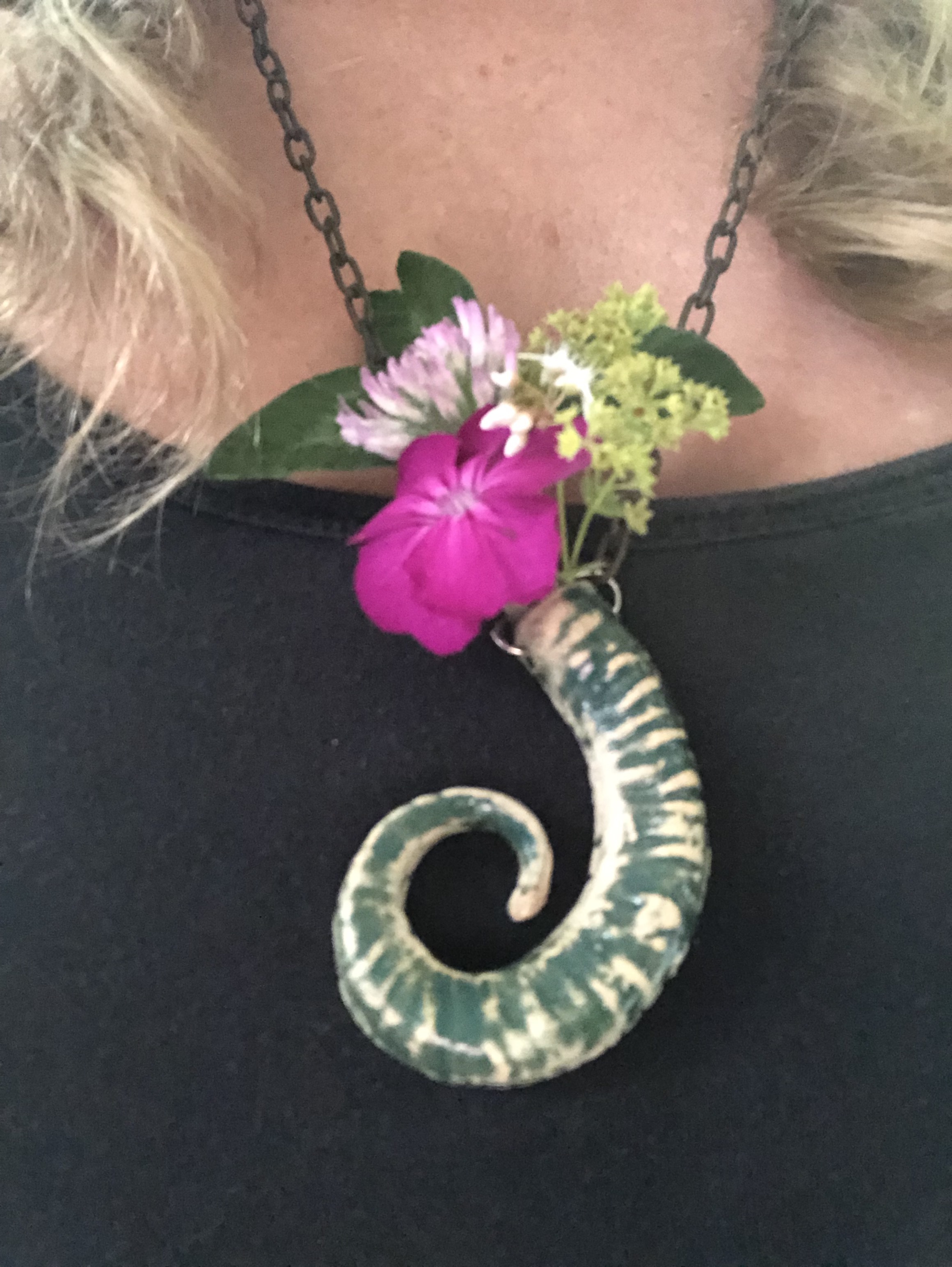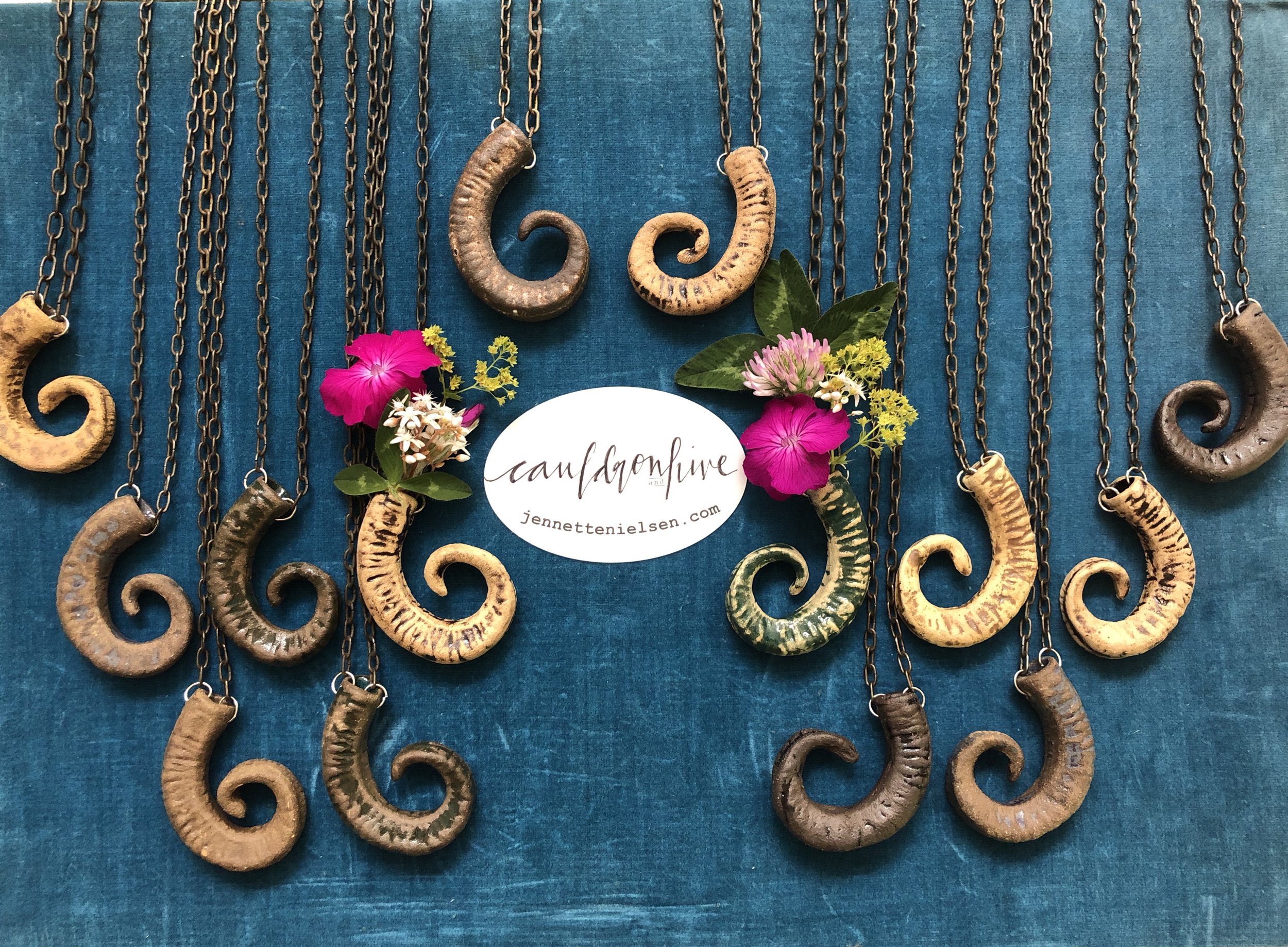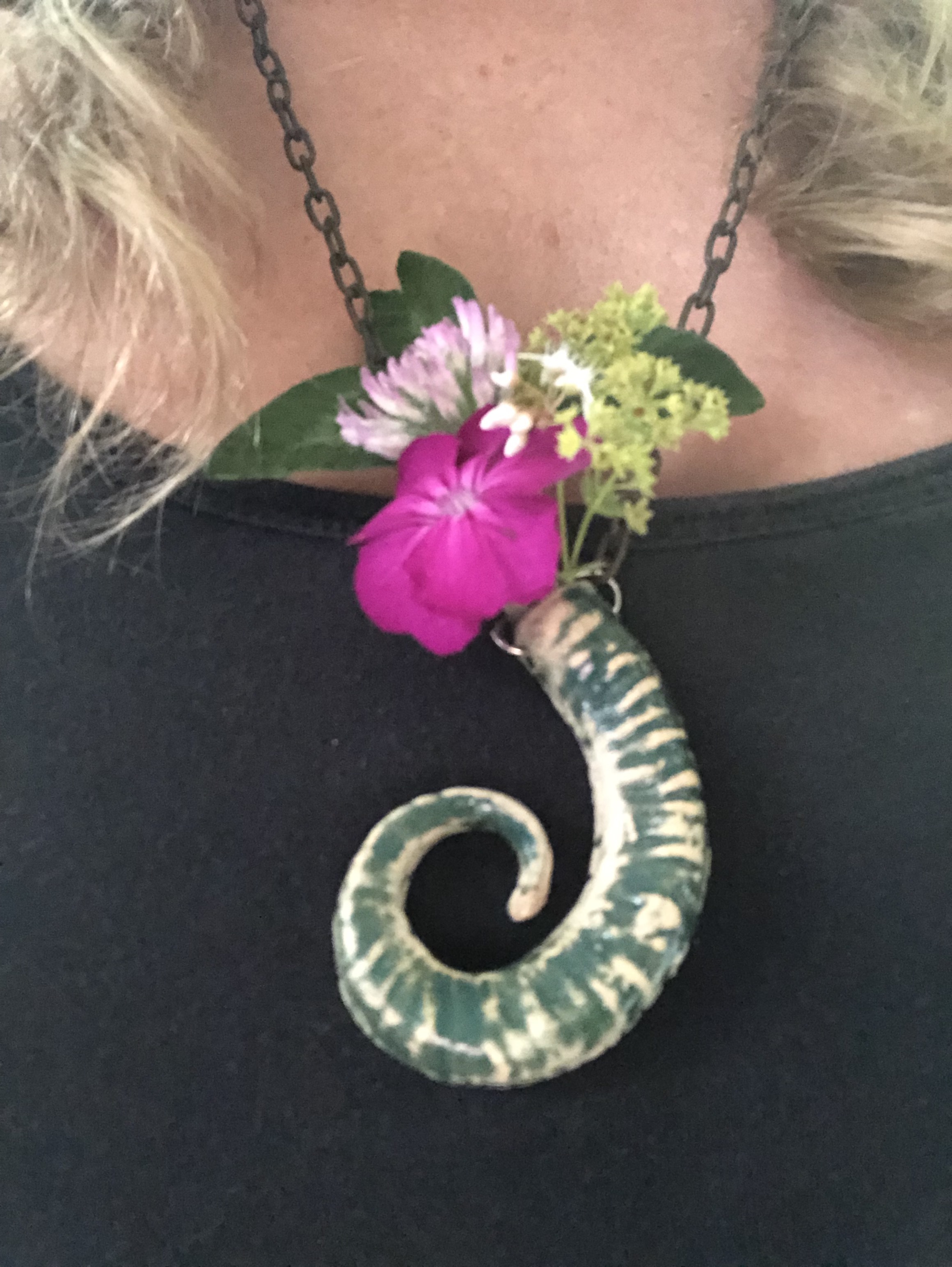 Cauldron & Hive Goat Horn Posie Pendant Necklace
for witches and mystics…
friends, these precious goat horn posie pendants have been a long time coming and i'm thrilled to have some of these sweet talismans and charms to finally offer. based off a victorian posie/posey holder, these pottery goat horn posie pendants are glazed inside (glaze wiped back a bit on outside to show off details of horn) and can hold a bit of water to keep your posie fresh. or tie a slender velvet ribbon around your posie and let it dry as you wear it. potently, try wearing your favorite medicine plants to embolden your beautiful power.
shrouded in myth and seen as magical, both female and male goats can have horns. goats are well know pagan familiars to witches and medicine folx worldwide. goats and horns symbolize sure footedness, agility, fertility, vitality, potency, psychic awareness, lust, clairvoyance, curiosity, and independence. think greek goat god, Pan, the deep forest deity that is the creative and regenerative spirit of all the flora and fauna of their realm, or the she-goat goddess, Almalthea, who was the wet-nurse to the greek god zeus. also think of cornucopia, horn of plenty, horn of perpetual abundance. the horn was used as a drinking vessel long ago and is a balancing symbol of both male/female energies, like yin/yang, thus the goat horn can be seen as both phallic and womb-like depending on its orientation. also think Faun, a mythological half goat, half human creature from ancient rome, or Satyr from greek tradition, or the original goat ancestor bezoar and astrological zodiac capricorn. the goat and her horn carry potent symbolism and Wild is in her nature.
these goat horn pendants are fixed with vintage chain that is approximately 27 inches long so it will slip over your head, so there is no clasp. the goat horn measure approximately 2 inches long and 1.2 inches across. each necklace comes in a silk drawstring bag and would make a lovely and thoughtful gift. *flowers, herbs, and botanicals not included!
please read shop policies before purchasing. thank you, friend.